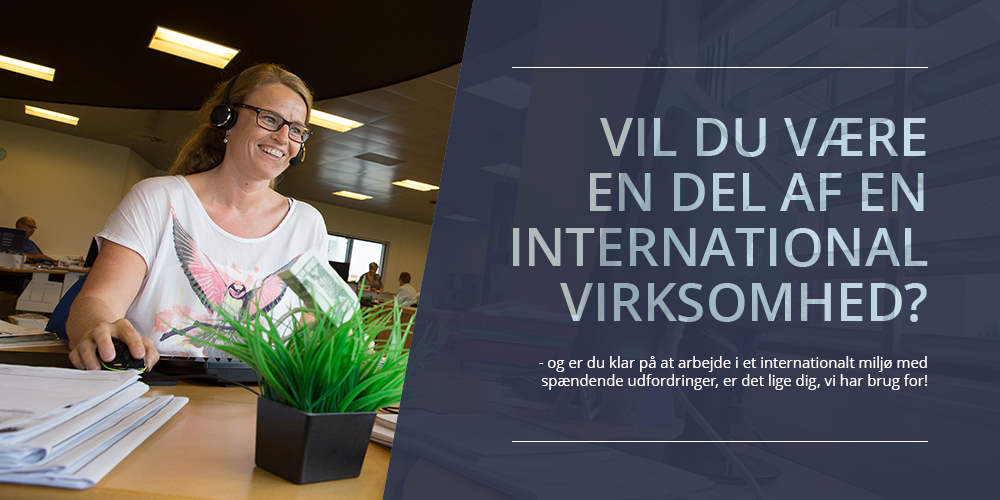 Currently, we are looking for:
Currently, we are looking for:
Currently, we are looking for:
Here you can see further ratings of workplace conditions. Note that the ratings in the categories appear separately from the overall rating score, which is a category of its own.
When employees rate current or previous workplaces they award them within a number of categories. But the meaning of words is often interpreted differently and so we have briefly explained the intended meaning of the categories below:
Management is your rating of top management and middle management as well as management credibility.
Culture and meaning is your rating of company culture and values as well as your experience of a meaningful job.
Career opportunities is your rating of the opportunities to advance and empower your career.
Reward is your rating of the level of rewards and recognition of your work.
Work environment and balance is your rating of the working environment and experienced work-life balance.
Cooperation and relations is your rating of the community spirit and of working with colleagues.
Are you or have you been employed at BLÜCHER?
As a current or former employee, you can also tell us what you think about working at BLÜCHER.
Remember that even though you are logged in, your rating is 100% anonymous to the employer
Currently, we are looking for:
Currently, we are looking for:
Currently, we are looking for:
BLÜCHER er ejet af den amerikanske koncern Watts Water Technologies, Inc. (NYSE: WTS), som er en af verdens førende virksomheder inden for produktion af innovative produkter til at kontrollere vands effektivitet, sikkerhed og kvalitet.
---
Arbejde hos BLÜCHER
BLÜCHER tilbyder et uformelt arbejdsmiljø med et miks af unge og erfarne kollegaer, som alle arbejder for at udvikle, producere og markedsføre afløbsprodukter af høj kvalitet.
Intern kommunikation har høj prioritet i BLÜCHER, og vi har en flad organisationsstruktur for at sikre korte og uformelle kommunikationskanaler. Vores mål er at give vores medarbejdere klare instrukser og ansvar for deres arbejdsområde. Vi sørger for et grundigt introduktionsprogram for at sikre, at nye medarbejdere får den bedst mulige start på deres nye job.
---
Afløbssystemer til alle formål
BLÜCHER tilbyder afløbsløsninger til alt fra badeværelser over større industrielle faciliteter til luksuskrydstogtskibe. Vores sortiment omfatter mere end 2.500 standardprodukter, hvortil kommer specialfremstillede gulvafløb, afløbsrør og industrirender. Alle produkter er udført i rustfrit stål for at sikre høj kvalitet, fremragende flowkapacitet og optimal hygiejne kombineret med minimal vedligeholdelse. Produkterne er udviklet i et modulsystem, hvorved delkomponenter kan kombineres til at skabe komplette produkter. BLÜCHER tilbyder også kundetilpassede løsninger, hvor fleksibiliteten og håndværket i produktionsprocessen spiller en vigtig rolle.
---
Knowhow, sund fornuft og engageret service
Kunder i hele verden værdsætter og forventer vores knowhow, sunde fornuft og engagerede service. Gennem afløbsløsninger af høj kvalitet i rustfrit stål til bortledning af vand forpligter BLÜCHER sig til løftet om "Keeping up the flow".
BLÜCHER blev grundlagt i 1965 af Johannes Blücher Skibild, en dygtig og visionær vvs-installatør med begge ben på jorden. I dag er BLÜCHER en af Europas førende producenter af afløbssystemer i rustfrit stål og har datterselskaber og salgskontorer over hele Europa, i Rusland, Mellemøsten, USA og Kina. BLÜCHERs hovedkontor med produktion, produktudvikling, lager og administration ligger i Vildbjerg i Vestjylland.
Annual report for BLÜCHER
Annual report for BLÜCHER
Registered name
BLÜCHER METAL A/S
VAT number
DK49260016
Type of business entity
Aktieselskab
Established
1974
Number of employees
200 - 499
---
| Annual report | 2013 | 2014 | 2015 | 2016 | 2017 | 2018 |
| --- | --- | --- | --- | --- | --- | --- |
| Currency | DKK | DKK | DKK | DKK | DKK | DKK |
| Turnover | 374,753,000 | 380,347,000 | 378,130,000 | 366,706,000 | 403,661,000 | 540,228,000 |
| Gross profit | 159,687,000 | 167,346,000 | 153,701,000 | 162,109,000 | 163,117,000 | 232,522,000 |
| Annual profits | 72,762,000 | 78,533,000 | 62,833,000 | 70,092,000 | 89,114,000 | 67,544,000 |
| Net assets | 264,104,000 | 342,637,000 | 405,470,000 | 475,562,000 | 222,744,000 | 291,235,000 |
| Balance | 357,674,000 | 459,939,000 | 516,053,000 | 575,824,000 | 306,657,000 | 393,074,000 |
Ad statistics for BLÜCHER
Here is an overview of job ads from BLÜCHER. You can see which channels and regions the ads were placed in and how the number of posted job ads have changed for each quarter.
---