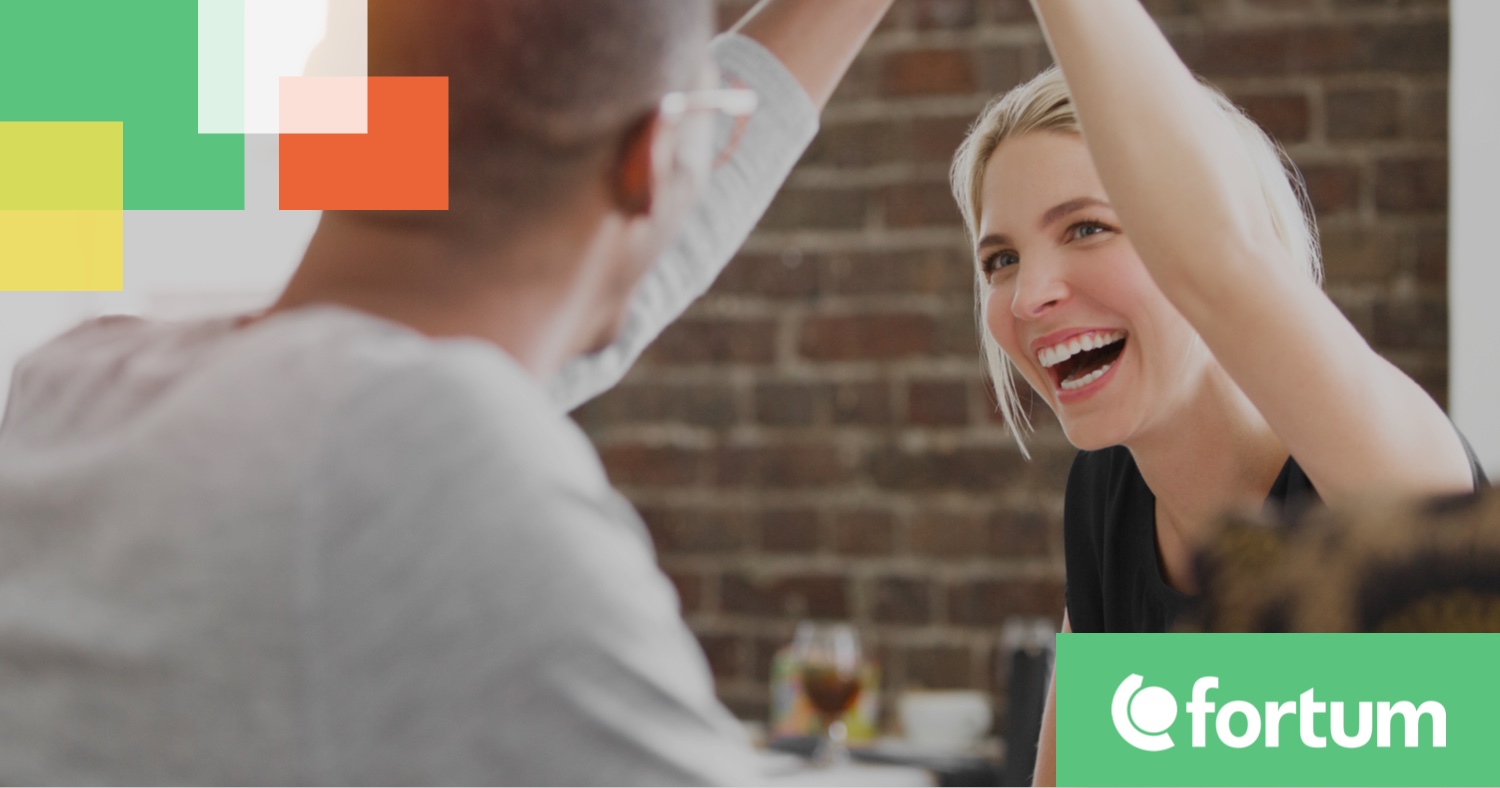 Fortum Recycling & Waste as a workplace
Here you can see further ratings of workplace conditions. Note that the ratings in the categories appear separately from the overall rating score, which is a category of its own.
When employees rate current or previous workplaces they award them within a number of categories. But the meaning of words is often interpreted differently and so we have briefly explained the intended meaning of the categories below:
Management is your rating of top management and middle management as well as management credibility.
Culture and meaning is your rating of company culture and values as well as your experience of a meaningful job.
Career opportunities is your rating of the opportunities to advance and empower your career.
Reward is your rating of the level of rewards and recognition of your work.
Work environment and balance is your rating of the working environment and experienced work-life balance.
Cooperation and relations is your rating of the community spirit and of working with colleagues.
Are you or have you been employed at Fortum Recycling & Waste?
As a current or former employee, you can also tell us what you think about working at Fortum Recycling & Waste.
Remember that even though you are logged in, your rating is 100% anonymous to the employer
Hvis du har ambitionerne og viser os, hvad du brænder for rent fagligt – så giver vi dig også mulighederne for at excellere. Vi ved nemlig, at når vi giver vores medarbejdere spændende interne udviklingsmuligheder, så er det en stor gevinst ikke bare for dem – men også for os.
Økonomichef - Lotte Stenderup Bjørch
Hos Fortum Recycling & Waste arbejder vi for at skabe en grønnere og mere bæredygtig fremtid for vores klode ved at tage imod og behandle farligt affald. Det har vi gjort i mere end 45 år. For med begrænsede råmaterialer er virksomheder i dag nødt til at udnytte ressourcerne mere effektivt. Det er her, at vi kommer ind i billedet.
Vi bidrager aktivt til et samfund baseret på genanvendelse af affald og finder nye måder at nyttiggøre dette på, som gør fremtidens miljørisici til muligheder. Det gør vi fx ved at udvikle teknologiprocesser til vores kunder, som fremmer den cirkulære økonomi. Vi har nemlig fokus på at genbruge så meget som muligt af det farlige affald – og derved spare på naturens dyrebare ressourcer.
Nøglen til succes – for miljøet og for dit arbejdsliv
Du træder ind i virksomhed, hvor alle tror på det samme – nemlig at vi fremskynder positiv miljøforandring ved at omforme energisystemet, forbedre vores kunders ressourceeffektivitet og levere innovative løsninger.
Men vores succes skyldes vores dygtige medarbejdere. For uanset om du arbejder i produktion, salg, HR, finans eller i en af vores andre afdelinger, vil du hurtigt mærke vores stærke sammenhold. Et sammenhold, som vi også nyder at pleje uden for vores trygge rammer på arbejdspladsen.
Vi har det sjovt sammen på bowlingbanen, på familieture til fx Legoland eller på biograf- og teaterture. Herudover afholder vi også 2 årlige fester og et fast arrangement om måneden.
Hvis du brænder for teknik og maskiner kan du hos Fortum Recycling & Waste få et spændende og varieret job. Du kommer til at indgå i et team af gode kolleger, og får mulighed for at præge din egen hverdag. Gode faglige udviklingsmuligheder og mange spændende udfordringer. Du kan blive en del af en virksomhed med fokus på sikkerhed og udvikling.
Senior Project Manager - Joakim Printzlau
In Fortum, you are able to work with challenging tasks in a working culture which gives you a vast amount of possibilities for self-development and also responsibility and autonomy of your work.
Sales Project Manager - Pasi Ström
Vi tager din oplæring alvorligt
Med stort fokus på arbejdsmiljø og med 'safety first'-principperne i orden har du og dine 180 kolleger de bedste faciliteter på vores hovedkvarter i Nyborg samt afdelingerne i Århus, Esbjerg og København. Når du starter hos os, får du grundig oplæring i vores sikkerhedsprogram, du bliver introduceret til alle afdelinger, og samtidig skaber du hurtigt et internt netværk. Herudover har vi fælles onboarding-forløb for nye medarbejdere 2 gange om året. Så er vi sikre på, at alle kommer godt fra start.
Annual report for Fortum Recycling & Waste
Annual report for Fortum Recycling & Waste
Registered name
Fortum Waste Solutions A/S
VAT number
DK34484414
Type of business entity
Aktieselskab
Established
1971
Number of employees
100 - 199
---
| Annual report | 2013 | 2014 | 2015 | 2016 | 2017 | 2018 |
| --- | --- | --- | --- | --- | --- | --- |
| Currency | DKK | DKK | DKK | DKK | DKK | DKK |
| Turnover | 341,147,000 | 407,195,000 | 350,432,000 | 349,357,000 | 351,863,000 | 352,386,000 |
| Gross profit | 165,868,000 | 163,285,000 | 109,017,000 | 177,674,000 | 161,206,000 | 188,140,000 |
| Annual profits | 33,186,000 | -13,778,000 | -41,368,000 | -25,624,000 | -6,002,000 | 12,242,000 |
| Net assets | 291,610,000 | 885,220,000 | 703,428,000 | 653,198,000 | 647,033,000 | 659,274,000 |
| Balance | 561,398,000 | 1,303,576,000 | 1,055,536,000 | 963,580,000 | 995,259,000 | 982,705,000 |
Ad statistics for Fortum Recycling & Waste
Here is an overview of job ads from Fortum Recycling & Waste. You can see which channels and regions the ads were placed in and how the number of posted job ads have changed for each quarter.
---