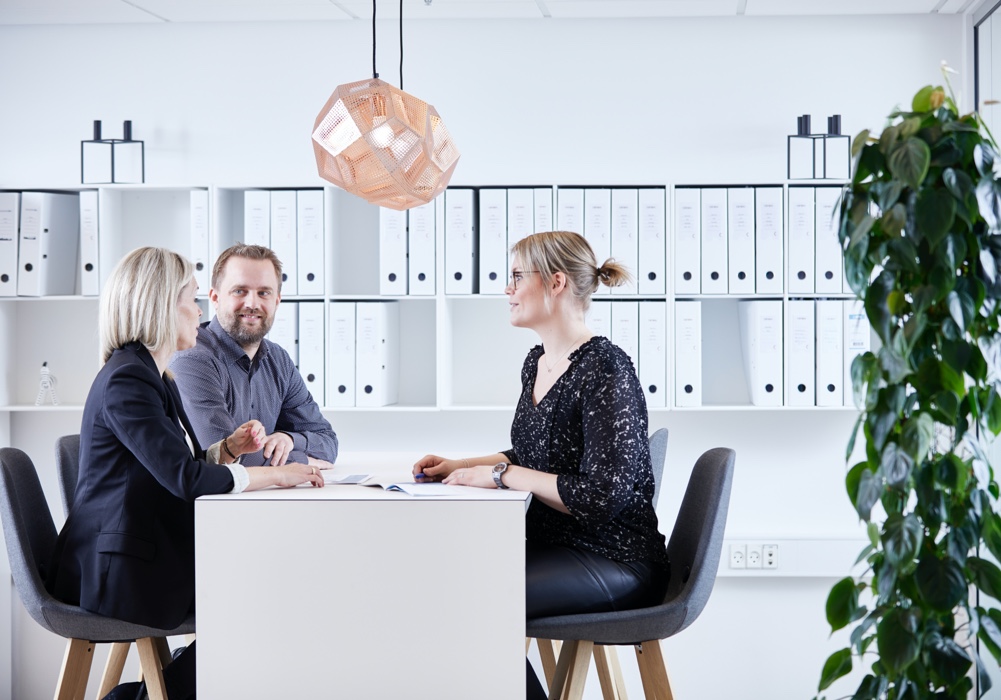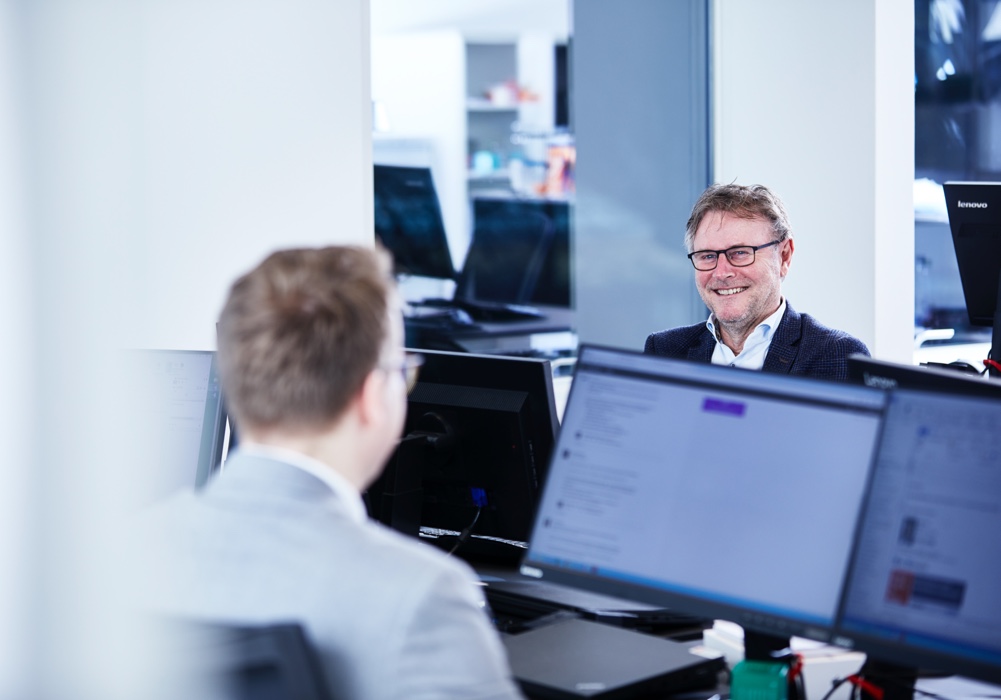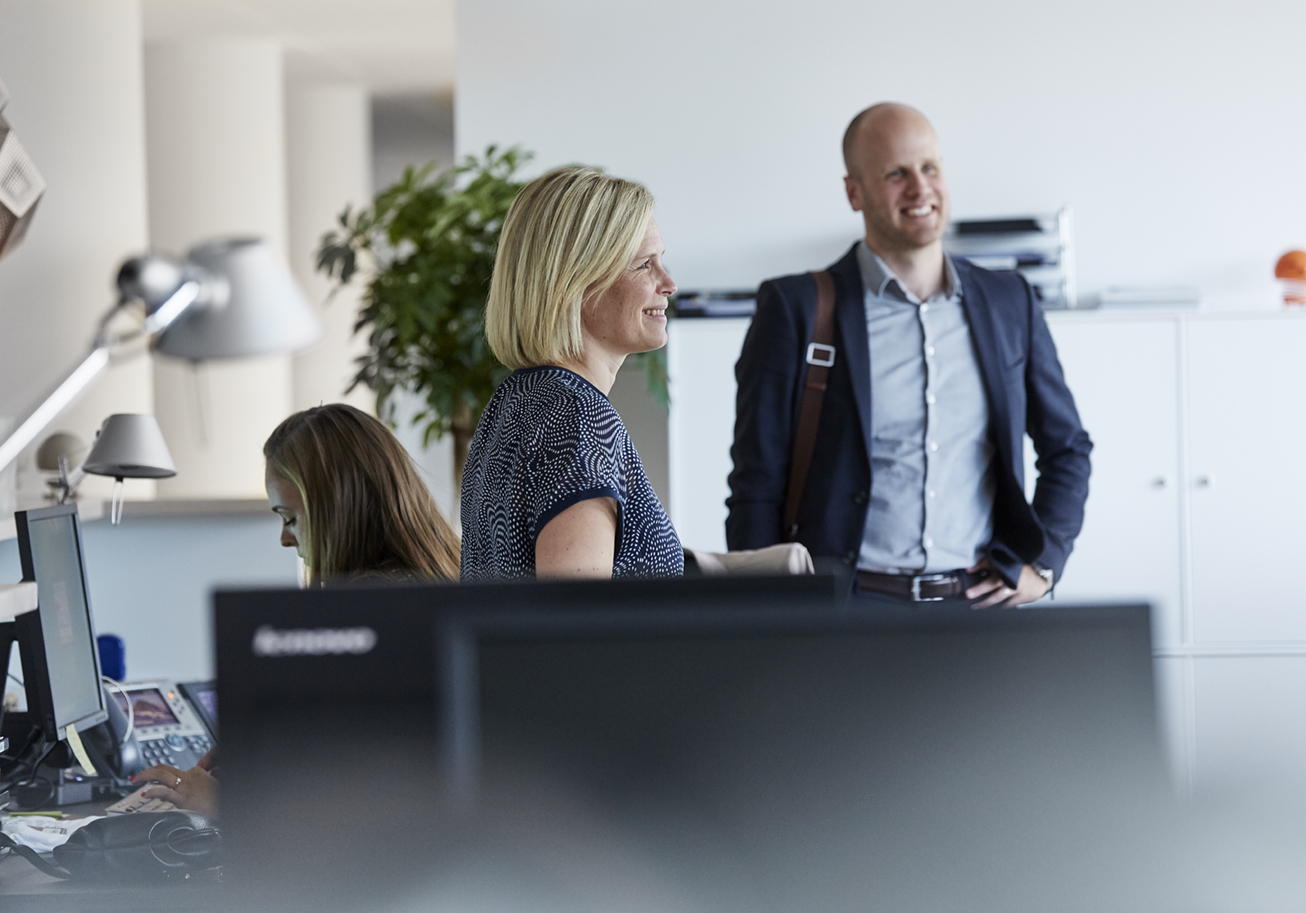 Koncenton A/S as a workplace
Here you can see further ratings of workplace conditions. Note that the ratings in the categories appear separately from the overall rating score, which is a category of its own.
When employees rate current or previous workplaces they award them within a number of categories. But the meaning of words is often interpreted differently and so we have briefly explained the intended meaning of the categories below:
Management is your rating of top management and middle management as well as management credibility.
Culture and meaning is your rating of company culture and values as well as your experience of a meaningful job.
Career opportunities is your rating of the opportunities to advance and empower your career.
Reward is your rating of the level of rewards and recognition of your work.
Work environment and balance is your rating of the working environment and experienced work-life balance.
Cooperation and relations is your rating of the community spirit and of working with colleagues.
Are you or have you been employed at Koncenton A/S?
As a current or former employee, you can also tell us what you think about working at Koncenton A/S.
Remember that even though you are logged in, your rating is 100% anonymous to the employer
Currently, we are looking for:
Currently, we are looking for:
Currently, we are looking for:
Koncenton er specialister i at skabe værdi for investorer gennem formidling, forvaltning og udvikling af boligejendomme. Vores mission er at give mennesker nye muligheder – og et stabilt og højt afkast. Vi investerer primært i ejendomme med de bedste beliggenheder i København og Aarhus. På den måde giver vi private og selskabsinvestorer nem adgang til ejendomsinvesteringer med solide udbytter, gode opsparinger og høj sikkerhed.
Koncenton er et søsterselskab til Obton, der investerer i solenergi og vindenergi. Tilsammen beskæftiger Koncenton og Obton over 200 medarbejdere.
"Vi lærer nyt hver dag ved at udveksle viden. Og så er vi meget passionerede. Her går vi på arbejde med en større ambition. En ambition om at være bedre i dag end vi var i går,"  siger Louise.
Vi fejrer vores succeser, men "smadrer" vores pokaler
---
"Vi har stor succes og er i kraftig vækst, men vi hviler ikke på vores succes. Vi "smadrer" vores pokaler, så vi hele tiden er et skridt foran. Og så er det et sjovt sted at arbejde. Vi gør meget ud af at have det sjovt og lave gimmicks, mens vi har travlt med at skabe endnu mere succes,"  fortæller Louise.
Samarbejde, videndeling og passion
---
På det store fælleskontor i Prismet er omgangstonen uformel, og der er fart over feltet – både professionelt og socialt. Du får mere end 90 kolleger og bliver en del af et åbent kontorlandskab. Vores kontormiljø danner gode rammer for, at vi hjælper hinanden, videndeler og sparrer på tværs af bordene.
Et stærkt værdisæt, der ikke bare står i personalehåndbogen
Med afsæt i værdierne flid, glæde, handlekraft og vindermentalitet arbejder vi sammen mod visionen om at blive Danmarks stærkeste investeringsalternativ.
Flid
Vi er vedholdende, disciplinerede og effektive. Vi arbejder benhårdt og ambitiøst for at nå vores mål.
Glæde
I vores hverdag har vi humor. Vi anerkender hinandens sejre og fejrer vores succeser.
Handlekraft
Vi er forandringsvillige, nytænkende og tager ansvar – vi får ting til at ske!
Vindermentalitet
Vi udfører vores arbejde med passion og fokus på gode opgaveprocesser og resultater. Vi definerer os selv som sælgere, hvorfor vi går forrest og vinder vores kampe.
"Værdierne efterlever vi i tanke og handling. Det kan du helt sikkert mærke her,"  fortæller Louise.
Vi tager godt imod nye kolleger – også dig
Som ny medarbejder vil vi gerne have dig effektivt med ombord fra starten. Vi ved, at jo bedre modtagelse, jo større sandsynlighed er der for, at du hurtigt føler dig godt tilpas og som en integreret del af vores kultur.
Du bliver derfor en del af et grundigt onboarding-forløb med introduktion til nye kolleger, morgenmad med dit team, mentorordning og en lang række tiltag, der giver dig viden og færdigheder samt klæder dig så godt på som muligt til at varetage dit job.
"Jeg var igennem et rigtig godt forløb, hvor der blev brugt mange kræfter og ressourcer på en vellykket introduktion. Og hele Koncenton står klar til at tage imod nye kolleger,"  fortæller Louise.
"Vi har rigtig mange sjove arrangementer. Vores personaleforening tager sig rigtig godt af os. Så der er selvfølgelig både sommerfest, julefrokost og juletræsfest, men også kvartalsbar, champagnebar og arrangementer, hvor man kan tage familie, venner eller kæresten med,"  slutter Louise.
Vi tilbyder en attraktiv arbejdsplads, hvor kulturen er i særklasse. Vi styrker vores sociale fællesskab via vores personaleforening, der arrangerer mange sjove tiltag og aktiviteter i løbet af året. Derudover har vi en lækker frokostordning og vi værdsætter medarbejderindflydelse.
Vil du høre mere? Besøg os på www.koncenton.com.
Annual report for Koncenton A/S
Annual report for Koncenton A/S
Registered name
KONCENTON A/S
VAT number
DK36547065
Type of business entity
Aktieselskab
Established
2015
Number of employees
80
---
| Annual report | 2015 | 2016 | 2017 | 2018 | 2019 | 2020 |
| --- | --- | --- | --- | --- | --- | --- |
| Currency | DKK | DKK | DKK | DKK | DKK | DKK |
| Turnover | | 77,150,000 | 101,759,000 | | | 174,776,000 |
| Gross profit | -899,000 | | | | | |
| Annual profits | -1,104,000 | 29,532,000 | 47,294,000 | | | 66,813,000 |
| Net assets | -604,000 | 31,628,000 | 38,122,000 | | | 199,234,000 |
| Balance | 1,354,000 | 60,545,000 | 81,576,000 | | 0 | 269,521,000 |
Ad statistics for Koncenton A/S
Here is an overview of job ads from Koncenton A/S. You can see which channels and regions the ads were placed in and how the number of posted job ads have changed for each quarter.
---