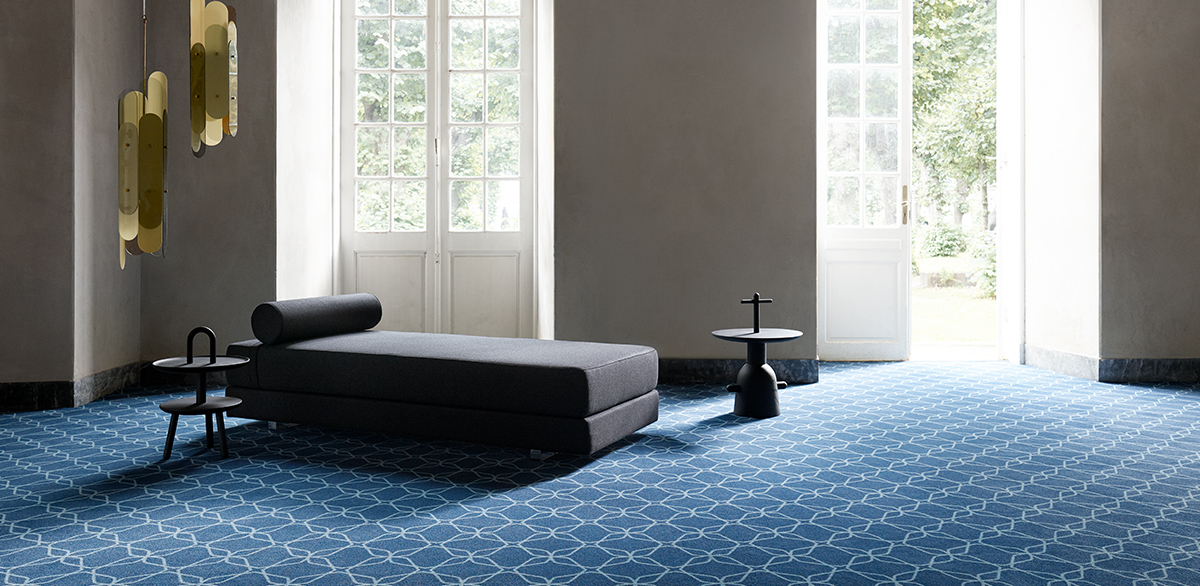 Ege Carpets A/S as a workplace
Here you can see further ratings of workplace conditions. Note that the ratings in the categories appear separately from the overall rating score, which is a category of its own.
When employees rate current or previous workplaces they award them within a number of categories. But the meaning of words is often interpreted differently and so we have briefly explained the intended meaning of the categories below:
Management is your rating of top management and middle management as well as management credibility.
Culture and meaning is your rating of company culture and values as well as your experience of a meaningful job.
Career opportunities is your rating of the opportunities to advance and empower your career.
Reward is your rating of the level of rewards and recognition of your work.
Work environment and balance is your rating of the working environment and experienced work-life balance.
Cooperation and relations is your rating of the community spirit and of working with colleagues.
Are you or have you been employed at Ege Carpets A/S?
As a current or former employee, you can also tell us what you think about working at Ege Carpets A/S.
Remember that even though you are logged in, your rating is 100% anonymous to the employer
We currently have no available job ads
Velkommen til en verden af nye design
"Man kan ikke være andet end stolt over at arbejde hos Ege. Vores tæpper skiller sig ud fra de andre – kvalitet, bæredygtighed og design er i særklasse. Men det bedste af det hele er familiefølelsen. Man hører det alle steder – det er bare et godt sted at være."
- Annette, HR
International og miljøbevidst vækstvirksomhed
Ege Carpets er en af Europas førende virksomheder, når det handler om at designe, udvikle og producere unikke gulvtæpper af høj kvalitet med miljøet i højsædet.

Vores tæpper er ikke kun praktiske – vi laver specialdesignede løsninger, der hjælper virksomheder med at få et visuelt udtryk, der matcher deres professionalisme og stil.
Vi producerer kvalitets- og designtæpper til hele verden. Vi har hovedkontor i Herning, produktion flere steder i Danmark samt datterselskaber og salgskontorer i blandt andet Tyskland, England, Frankrig, Singapore, USA og Skandinavien.

Ege Carpets er et brand i ege Group, som også indeholder Hammer Tæpper A/S, Bentzon Carpets ApS og Carpet Concept i Tyskland. Vi er 700 ansatte på koncernplan, hvoraf de 280 arbejder på HQ i Herning.
"Ege-ånden er en helt særlig familiefølelse – en følelse af stolthed over at være en del af en virksomhed, som gør tingene ordentligt."
- Michael har i år 25 års jubilæum i Ege. Han startede som økonomielev og er i dag landechef i Dubai.
Gode karrieremuligheder for elever og de mere garvede
Uanset om du er helt friskvævet, eller om du er gået lidt til, er der gode muligheder for at sætte fart i din karriere hos Ege. Vi ansætter alt fra elever til designere, kontorfolk, sælgere og timelønnede.
Når du starter, får du et individuelt introforløb, der passer til din stilling. Sammen med en fastansat bliver du sat godt ind i tingene og får en solid oplæring.
Vi ansætter et højt antal elever hvert år. Det er en dyd for os at være med til at lægge fundamentet for din videre karriere. Der er et godt "unge-netværk" både på og uden for arbejdspladsen – det er en kultur, vi er stolte af – og den virker – for hvert år fastansætter vi en stor del af vores elever.
"Ege går forrest, også når det gælder uddannelse, og der er plads til at gøre en forskel, selvom man er ung."
- Peter, 21 år, økonomielev
Vi behandler hinanden ordentligt
Hos os er det medarbejderne, der skaber værdi og får tingene til at ske. Vi ønsker, at egetæpper skal være en attraktiv arbejdsplads, hvor medarbejderne trives.
Vores værdiord er kvalitet, respekt og design – og ordentlighed kommer igen i alle 3 ord. Ordentlig kvalitet i produkter og service samt respekt for mennesker og miljø.
Ordentlighed og respekt går også igen, når vi taler arbejdsmiljø. Derfor er vi også stolte af at have skabt et miljø, hvor alle kan tale med alle, og hvor vi hjælper hinanden på tværs af afdelingerne. Strukturen er flad, og humøret har altid været højt.
"Jeg synes, det er spændende at arbejde hos Ege. Det er en virksomhed, der konstant udvikler sig, og det er med til at udfordre mig fagligt."
- Dorthe, 48 år, laboratorietekniker
Vil du være en del af Ege-familien?
Så tag et kig på hjemmesiden, og se om vi har nogle ledige stillinger, der passer dig.
Vi glæder os til at høre fra dig!
Annual report for Ege Carpets A/S
Annual report for Ege Carpets A/S
Registered name
Ege Carpets A/S
VAT number
DK38454218
Type of business entity
Aktieselskab
Established
1951
Number of employees
342
---
| Annual report | 2013 | 2014 | 2015 | 2016 | 2017 | 2018 | 2019 | 2020 |
| --- | --- | --- | --- | --- | --- | --- | --- | --- |
| Currency | DKK | DKK | DKK | DKK | DKK | DKK | DKK | DKK |
| Turnover | 605,968,000 | 623,180,000 | 625,499,000 | 641,225,000 | 636,566,000 | 1,157,370,000 | 1,234,681,000 | 743,891,000 |
| Gross profit | 181,672,000 | 187,993,000 | 191,486,000 | 185,619,000 | 183,202,000 | 440,067,000 | 488,274,000 | 230,554,000 |
| Annual profits | 45,745,000 | 38,389,000 | 28,655,000 | 38,397,000 | 22,288,000 | 44,037,000 | 51,616,000 | 21,243,000 |
| Net assets | 355,545,000 | 380,620,000 | 390,928,000 | 412,288,000 | 407,055,000 | 511,297,000 | 544,217,000 | 419,126,000 |
| Balance | 560,012,000 | 566,972,000 | 621,928,000 | 639,465,000 | 752,374,000 | 1,018,594,000 | 1,100,240,000 | 969,899,000 |
Ad statistics for Ege Carpets A/S
Here is an overview of job ads from Ege Carpets A/S. You can see which channels and regions the ads were placed in and how the number of posted job ads have changed for each quarter.
---
Address
Ege Carpets A/S
Industrivej Nord 25
7400 Herning
Tel.: 97 11 88 11
http://www.ege.dk
Map