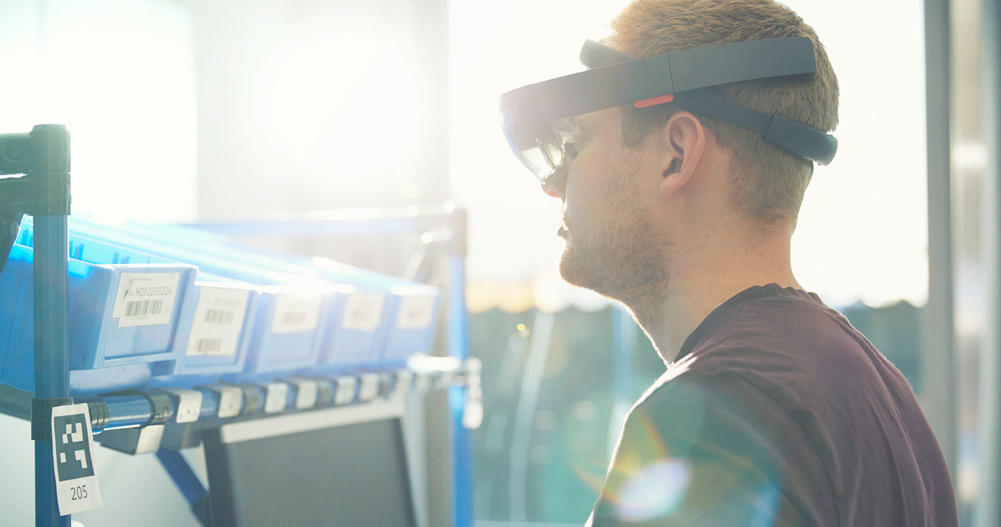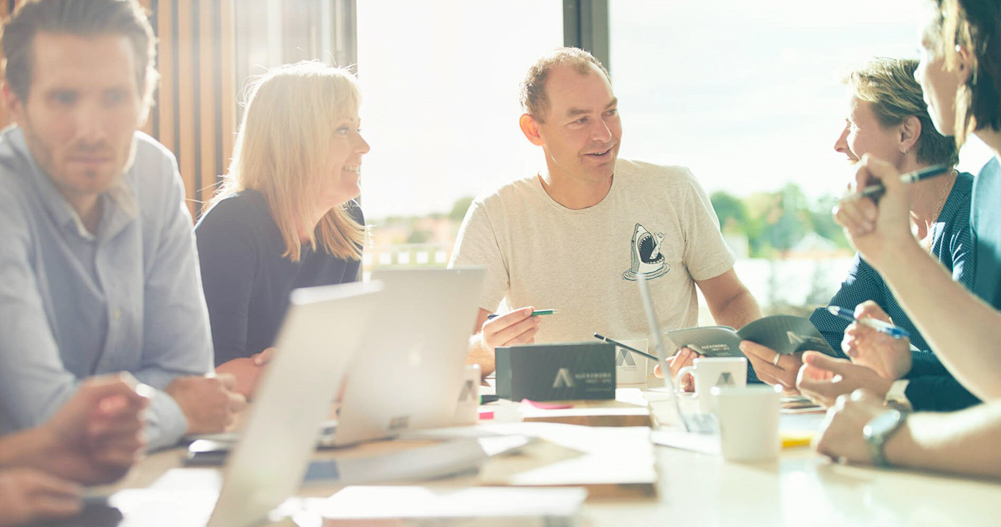 Alexandra Instituttet A/S as a workplace
Here you can see further ratings of workplace conditions. Note that the ratings in the categories appear separately from the overall rating score, which is a category of its own.
When employees rate current or previous workplaces they award them within a number of categories. But the meaning of words is often interpreted differently and so we have briefly explained the intended meaning of the categories below:
Management is your rating of top management and middle management as well as management credibility.
Culture and meaning is your rating of company culture and values as well as your experience of a meaningful job.
Career opportunities is your rating of the opportunities to advance and empower your career.
Reward is your rating of the level of rewards and recognition of your work.
Work environment and balance is your rating of the working environment and experienced work-life balance.
Cooperation and relations is your rating of the community spirit and of working with colleagues.
Are you or have you been employed at Alexandra Instituttet A/S?
As a current or former employee, you can also tell us what you think about working at Alexandra Instituttet A/S.
Remember that even though you are logged in, your rating is 100% anonymous to the employer
Alexandra Instituttet – i krydsfeltet mellem it-forskning og kommerciel rådgivning
Hos Alexandra Instituttet er vi både forskningsenhed og konsulenthus i ét. Det betyder, at vi samarbejder tæt med universiteterne om at udvikle helt nye teknologier, som bliver brugt i samfundet.
Vi vil være de første til at udvikle og gøre nye teknologier kommercielle. Vi var fx de første i Danmark til at lave en løsning med deep learning til forsikringsbranchen. Vi har også udviklet interaktive gulve til undervisningsbrug.
"Hver dag foregår i krydsfeltet mellem forskning og kommercielle projekter, hvor vi arbejder med de nyeste teknologier og i en række forskellige brugsdomæner. Det er sjældent, at man laver det "samme" projekt to gange, og indflydelsen på løsning og teknologivalg gør det daglige arbejde udfordrende og spændende."



Henrik Pedersen, Distinguished computer vision scientist
"Hos Alexandra Instituttet har jeg mødt ægte interesse og nysgerrighed for dét, jeg er god til helt fra starten. Det har været nemt at få lov til at arbejde med det, jeg brænder for sammen med kolleger og ledere, som har et ønske om at give alle plads til at udvikle sig."



Helle Markmann , Principal Product Manager, MS CS
"Gennem et tæt samarbejde med forskningsverdenen har vi adgang til den nyeste udvikling og de nyeste teknologier. Vi bruger denne fordel til at omsætte de nyeste forskningsresultater til innovative løsninger."



Gert Læssøe Mikkelsen, labchef, Security Lab
Brug de nyeste teknologier til at skabe helt nye løsninger
Du får masser af frihed til at deltage i de projekter, som interesserer dig. Og i de stadier, hvor du er bedst. Ofte sidder vi 2-3 på et projekt, og du kan være med til at udvikle lige det, du brænder for, da opgaverne er meget fleksible.
Hos os udvikler man ikke it bag et skrivebord. Innovativ produktudvikling kræver kompetencer fra mange fagligheder, og teknologi skal udvikles efter brugernes behov.
Vi sætter vores teams sammen af specialister, som har kompetencer inden for metodevalg, innovation, design, interaktion, teknologivalg, hardware og softwareudvikling – så vi skal bruge de specialister, der skal til for at skabe innovation baseret på it-forskning.

Vores tværfaglighed er en styrke, som vi udnytter til at skabe innovative løsninger for vores kunder og samarbejdspartnere.
Den bedste idé vinder altid
Vi lever af at skabe løsninger, som ingen andre kan lave. Derfor er de gode idéer og evnen til at udvikle dem vigtige. Og vi vil hele tiden gøre det bedre, så vi udvikler hele tiden nye metoder til at angribe projekterne.
Vores specialister bruger halvdelen af deres tid på R&D-aktiviteter. Det er vores garanti for, at du har den nødvendige forskningsfaglige dybde, som kræves for at rådgive om og udvikle fremtidssikre, digitale teknologier og services.
Siden 1999 har Alexandra Instituttet bundet forskning, virksomheder og slutbrugere sammen med et klart fokus på udvikling af innovativ it. Vi omsætter forskning i it og teknologi til nye produkter og services, som offentlige og private virksomheder kan tjene – eller spare – penge på, og som er brugbare for slutbrugerne. Virksomheder, der arbejder med os, får flere års forspring i forhold til deres konkurrenter, fordi de gennem os får adgang til at anvende den nyeste it-forskning, teknologi og udviklingsmetoder.

Kom med på holdet, hvis du vil guide dansk erhvervsliv sikkert igennem digitaliseringens uendelige udfordringer og udviklingsmuligheder.
Vil du udvikle dig med de bedste?
Det er vigtigt, at du udvikler dig, så vi planlægger realistiske karriereveje, hvor du hurtigt bygger på din værktøjskasse.
Så har du en kandidat eller ph.d. inden for it, og kan du kombinere det med kommerciel forståelse? Så vil vi gerne lære dig at kende.
Du kan besøge vores hjemmeside her, og se noget af vores tidligere arbejde her.
Annual report for Alexandra Instituttet A/S
Annual report for Alexandra Instituttet A/S
Registered name
ALEXANDRA INSTITUTTET A/S
VAT number
DK24213366
Type of business entity
Aktieselskab
Established
1999
Number of employees
92
---
| Annual report | 2013 | 2014 | 2015 | 2016 | 2017 | 2018 | 2019 | 2020 |
| --- | --- | --- | --- | --- | --- | --- | --- | --- |
| Currency | DKK | DKK | DKK | DKK | DKK | DKK | DKK | DKK |
| Turnover | 67,932,000 | 68,493,000 | 61,231,000 | 66,486,000 | 67,602,000 | 74,349,000 | 71,739,000 | 68,511,000 |
| Gross profit | 22,976,000 | 23,985,000 | 19,771,000 | 51,519,000 | 53,137,000 | 60,004,000 | 58,711,000 | 56,337,000 |
| Annual profits | 1,718,000 | -790,000 | -2,144,000 | 1,231,000 | 923,000 | 1,862,000 | -3,055,000 | 834,000 |
| Net assets | 19,199,000 | 18,409,000 | 16,265,000 | 17,496,000 | 18,419,000 | 20,281,000 | 17,227,000 | 18,061,000 |
| Balance | 56,332,000 | 56,597,000 | 46,231,000 | 46,596,000 | 59,769,000 | 62,522,000 | 50,506,000 | 56,344,000 |
Ad statistics for Alexandra Instituttet A/S
Here is an overview of job ads from Alexandra Instituttet A/S. You can see which channels and regions the ads were placed in and how the number of posted job ads have changed for each quarter.
---