Welcon A/S
STEEL THE FUTURE.
While the world is talking, we are busy engineering and building the future. The journey and transition towards a world powered by renewable energy sources is necessary and inevitable.
For the past fifty years, our steel solutions have helped pioneer the development of the renewable energy business. And we will meet the future in that same spirit.
We've played an active part in the wind business since the beginning and pioneered the development of larger and more powerful wind turbines. Due to our significant track record, we are now recognized as industry leaders in both size and technology.
We believe in the power of steel. And with the strength of our product, company, and employees, we choose to do our part in making our planet an even greater place to live.
LESS TALK. MORE ACTION.
Yes, we work. And we work together in collaboration with each other, our clients, and partners in the industry. Working at Welcon is working towards a future with cleaner energy. And if you can commit to that, we can drive that change together.
We operate across the globe as we work in an international environment. At Welcon, we currently represent fifteen different nationalities. This makes every day exciting and inspiring. It calls for commitment to our values, so that we all work within a common framework and direction.
We highly value teamwork, and people who have the insight, will and skill to speak up and help optimize our processes and products, from their field of expertise.
You highly value an exciting, challenging and above all safe workspaces. We will provide that in a down to earth, professional, and purpose-driven environment, where there's space to grow and show off your skills and apply them in a meaningful way.
This is in all its simplicity the Welcon feeling.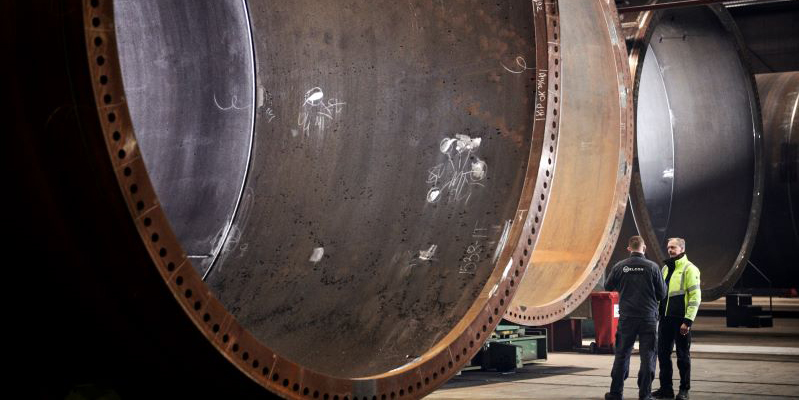 OUR COMMITMENT.
We are committed to protecting the environment and we believe that any company has a responsibility not to compromise the ability of future generations to fully enjoy the benefits of a clean environment. The impact that any of our activities, might have on the environment is for us an important consideration.
We will ensure that all practical and effective measures are in place to protect the health, safety and welfare of our employees and others that may be affected by our operations.
We are dedicated to our employees. There should always be the need equipment and material for everyone to do a good job. We believe in developing our employees and give opportunities to learn and grow.
Come join us.