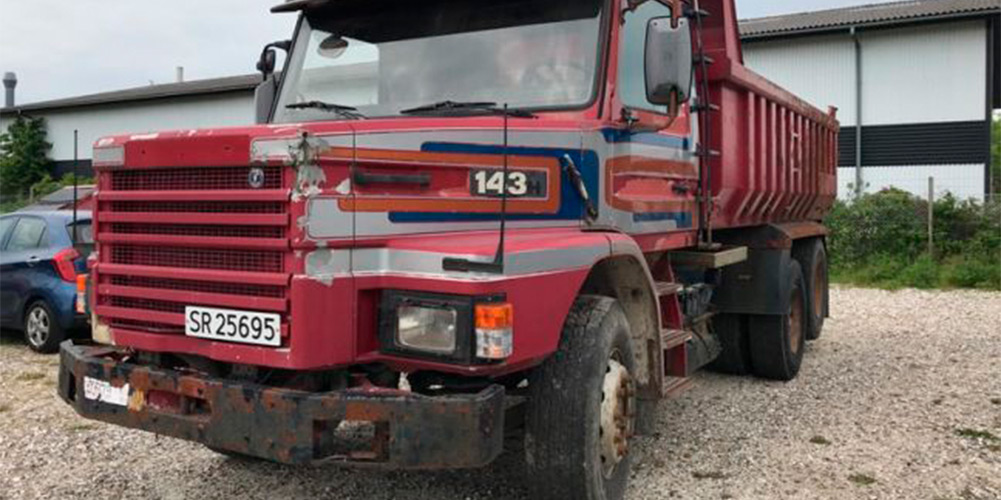 Here you can see further ratings of workplace conditions. Note that the ratings in the categories appear separately from the overall rating score, which is a category of its own.
When employees rate current or previous workplaces they award them within a number of categories. But the meaning of words is often interpreted differently and so we have briefly explained the intended meaning of the categories below:
Management is your rating of top management and middle management as well as management credibility.
Culture and meaning is your rating of company culture and values as well as your experience of a meaningful job.
Career opportunities is your rating of the opportunities to advance and empower your career.
Reward is your rating of the level of rewards and recognition of your work.
Work environment and balance is your rating of the working environment and experienced work-life balance.
Cooperation and relations is your rating of the community spirit and of working with colleagues.
Are you or have you been employed at Klaravik?
As a current or former employee, you can also tell us what you think about working at Klaravik.
Remember that even though you are logged in, your rating is 100% anonymous to the employer
We currently have no available job ads
Tag plads hos landets førende specialistbaserede netauktion
---
Bliv en anerkendt salgssucces i en nichebranche!
Vindermentalitet, integritet og vækstfokus
---
Vi er et internetbaseret auktionsfirma, som sælger teknisk materiel for alle slags kunder i alle landets hjørner – alt fra maskiner og værktøj til erhvervskøretøjer. Det gør vi på vegne af større virksomheder, maskinhandlere, den lokale landmand, kommuner og finansieringsselskaber.

Vi kvalitetssikrer altid varerne – og validitetssikrer kunden, der sælger. Her får du 20 driftige kolleger fordelt over hele landet, hvoraf 13 af os er auktionskonsulenter.
Vores mantra er at behandle alle lige og møde dem i øjenhøjde – uanset hvem de er.

Det er en leveregel og et vilkår, som vi aldrig går på kompromis med. Og så er vi et hold af vindere, som har ambitiøse planer for fremtiden. Planer, som du er med til at gøre til en succes.
SOLGT! til højest bydende…
---
Som auktionskonsulent hos Klaravik foregår det meste af arbejdsdagen på landevejen i dit lokalområde – ude hos dine kunder. Her er det nemlig dig, der finder kunderne, styrer processen og mægler prisen.

Dette er derfor den perfekte mulighed for at udvikle dine evner inden for salg, service og mægling.
Spejl dig i de bedste på markedet
---
Når du starter, sørger v i for, at du bliver klædt godt på – både i vores systemer, netauktion og kundehåndtering.

Herudover mødes vi også 3-5 gange om året til teammøder, hvor vi videndeler, hygger os og har fokus på læring og udvikling af kompetencer.
Købmandskab, ambition og selvdisciplin
---
Er det ord, som du identificerer dig med? Så glæder vi os til at høre fra dig. Du er nemlig altid velkommen til at sende os en uopfordret ansøgning via knappen forneden. Har du spørgsmål til Klaravik, eller er du nysgerrig på at høre mere om dine muligheder hos os? Så kan du kontakte
Direktør, Kern Skovgaard Wandall
60 12 95 24

Annual report for Klaravik
Annual report for Klaravik
Registered name
Dansk Auktions Service ApS
VAT number
DK36920882
Type of business entity
Anpartsselskab
Established
2015
Number of employees
---
| Annual report | 2015 | 2016 | 2017 | 2018 | 2019 |
| --- | --- | --- | --- | --- | --- |
| Currency | DKK | DKK | DKK | DKK | DKK |
| Turnover | | | | | |
| Gross profit | 30,000 | -335,000 | 893,000 | 2,298,000 | 3,067,000 |
| Annual profits | 22,000 | -319,000 | 731,000 | 1,763,000 | 2,342,000 |
| Net assets | 72,000 | -246,000 | 485,000 | 1,248,000 | 3,140,000 |
| Balance | 119,000 | 2,690,000 | 6,983,000 | 11,132,000 | 12,456,000 |
Ad statistics for Klaravik
Here is an overview of job ads from Klaravik. You can see which channels and regions the ads were placed in and how the number of posted job ads have changed for each quarter.
---